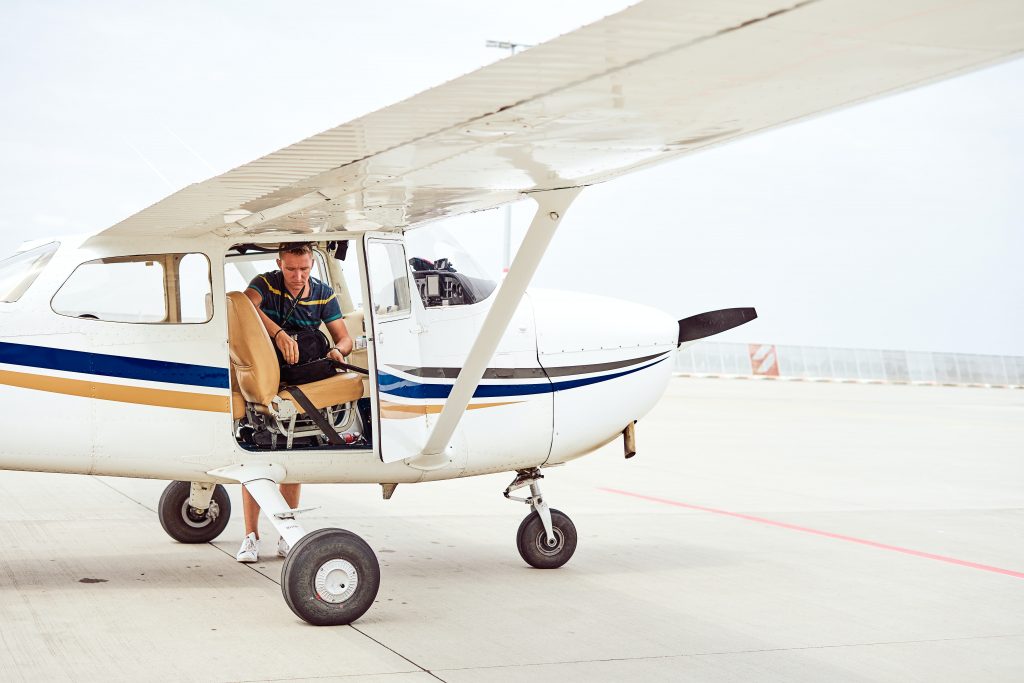 The Private Pilot License (PPL) allows you to share the freedom of flight with family and friends. This license can also be the first step towards a career as a Commercial Pilot for those interested in flying for a career.
Additional ratings such as Night, Seaplane, VFR over the top, Instrument, and Multi- engine can be added to the PPL. The PPL is a pre-requisite to the Commercial Pilot License.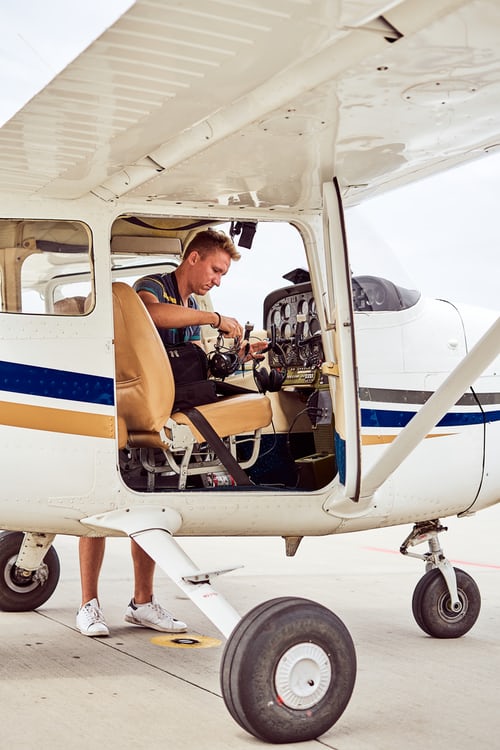 Age: Training may begin at age 14; however, you must be 17 in order hold the Private Pilot License.

Medical Fitness:

Class

3 medical, obtained from an aviation medical examiner, including an ECG.
Prior to flying solo, the following is required:

Minimum of Class 4 medical as well as Cat 1 and 3 Medical Certificate

Pass mark of a minimum 90% the PSTAR exam

Obtain a Radio Operators Certificate

Issued a Student Pilot Permit.
40 hours private pilot aeroplane ground school instruction on the following subjects:
Canadian Aviation Regulations,

Aerodynamics and Theory of Flight,

Meteorology,

Airframes, Engines and Systems,

Flight Instruments,

Radio and Electronic Theory,

Navigation,

Flight Operations,

Licensing Requirements, and

Human Factors, including pilot decision-making
Obtained a minimum of 60% in each of the following four mandatory subject areas as well as in the overall written examination Private Pilot Licence – Aeroplane (PPAER):
Air Law;

Navigation;

Meteorology;

Aeronautics – General Knowledge.
Ground school can be classroom, online or a combination.
Minimum of 45 hours of flight training under the direction and supervision of the holder of a Flight Instructor Rating – Aeroplane including:
17 hours dual, including 5 hours instrument training, 3 hours cross-country
12 hours solo flight time, including 5 hours cross-country flight time with a flight of a minimum of 150 nautical miles which shall include 2 full stop landings at points other than the point of departure.
 Skill:
Within the 12 months preceding the date of application for the license, an applicant shall successfully complete a flight test as pilot-in-command of an.
Course Duration
Training is at the student's pace and convenience. The course can take 10 weeks at 4 lessons per week, to 6 months at 2 lessons per week. We recommend completing training in 4 months at 3 lessons per week, although it can be done in less for a full- time student.
 Private Pilot License – Approximate Cost
The following cost estimate is based on Transport Canada minimum requirements to be permitted to attempt the flight test.
Our experience is the average student takes 5-10 additional hours above 45 hours before they are ready for the flight test.
The aptitude & ability of the student determines the number of hours it will take to complete the course. The more focused & diligent the student applies himself/herself, the less time it will take.
Approximate cost breakdown
25 Hours Flight Training Dual

                         

$

6100.00

20 Hours Flight Training Solo

                         

$

3,500.00

10 Hours Ground Briefing

                                 

$

650.00

Flight Test and Fees

                                           

$

800.00
________________________________________
Total ($CAD)                                            $ 11,050.00
Note: Ground briefings @ $ 65.00/hour
(*Taxes not included / *Prices are subject to change without notice. A fuel surge charge may be in effect based on market conditions)